---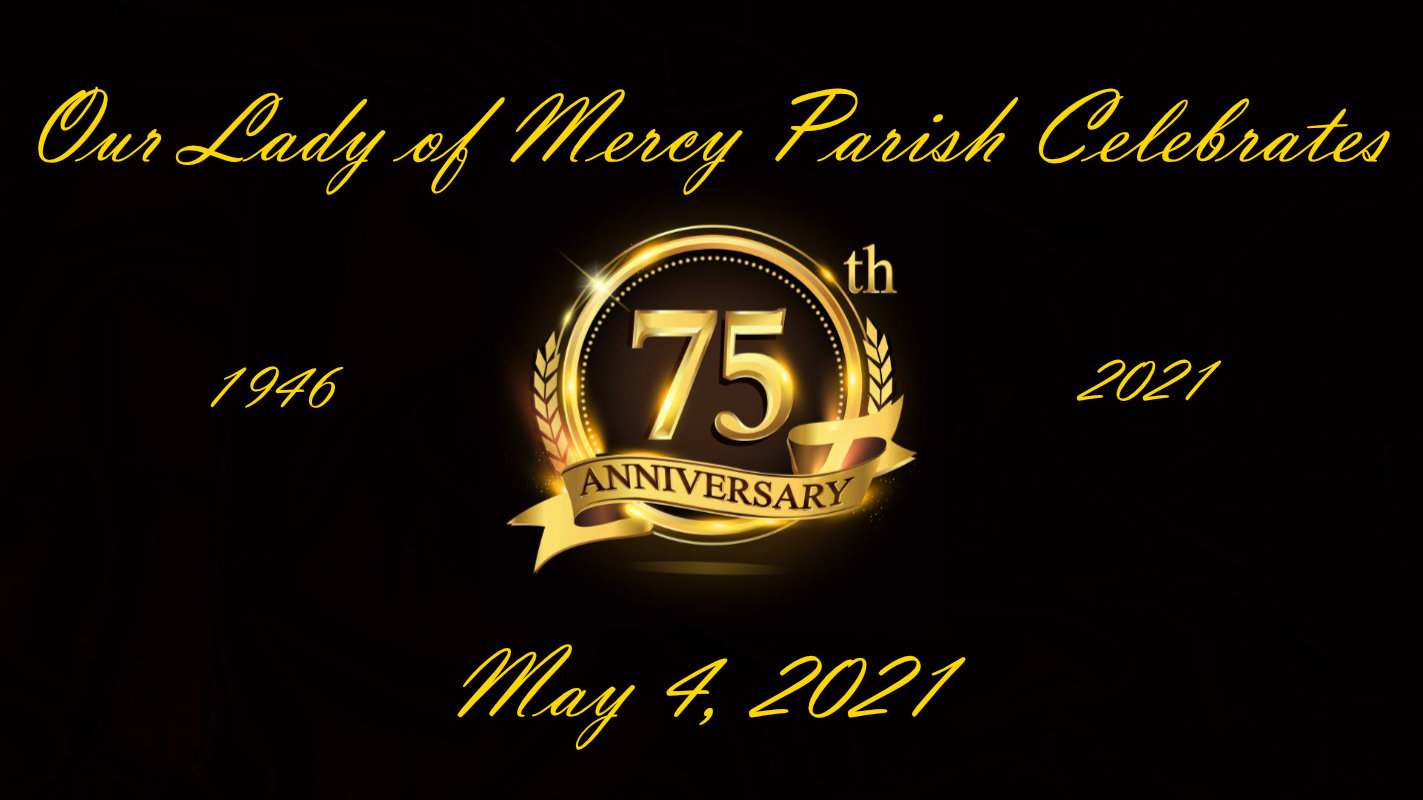 May 4, 1946 - May 4, 2021
---
It is time for a new Church Photo Directory
Please register early as we need at least 200 families registered by July 17 to maintain our appointments.
The online scheduling is available Monday through Friday.
The dates for the photo sessions are August 3 through August 7, and September 14 through September 18.
Use link below:
https://ucdir.com/
Click on Photography Appointment Scheduling Login on the right side.
Church Code: pa888
Church Password: photos
If you have six (6) or more in your family use 2 consecutive time slots.
---
Do you have a passion for working with the youth of our parish? Are you looking for ways to give back to our growing community? Are you energetic and ready to have some fun? If so, please consider joining OLM's newest ministry – The Youth Ministry Core Team! Katie is looking for a group of adults who are willing and able to help with youth events, retreats, service days and so much more that goes on in the world of Youth Ministry. Katie will hold monthly meetings at OLM (we can Zoom too if its needed). The first meeting is scheduled for Wednesday, July 21st at 7:00 p.m. If you are interested in joining this new ministry, or are just looking for some more information about what it's all about, please contact Katie in the parish office or you can email her at youthminister@ourladyofmercychurch.org.
Please use Fillable PDF Questionnaire form and email it to Katie.
View / Download Questionnaire
---
There may not be any religious education classes during the summer months, but that does not mean that we are on vacation from our faith. The summer months are spent in the church season of Ordinary Time. This is the season when we walk alongside Jesus to learn how to become a better disciple. Here is a simple challenge to help each of us grow in our faith during the summer.
All youth in the parish can play. How to play instructions and details see links below.
Download / Challenge Instructions
Download / Game Board
---
Join us for a 20 minute reflection from the book Jesus Today. Come in person to the parish parlor or join us on zoom. Contact Donna Clark with questions.
View / Download Information
---
---
---
---
---
---