---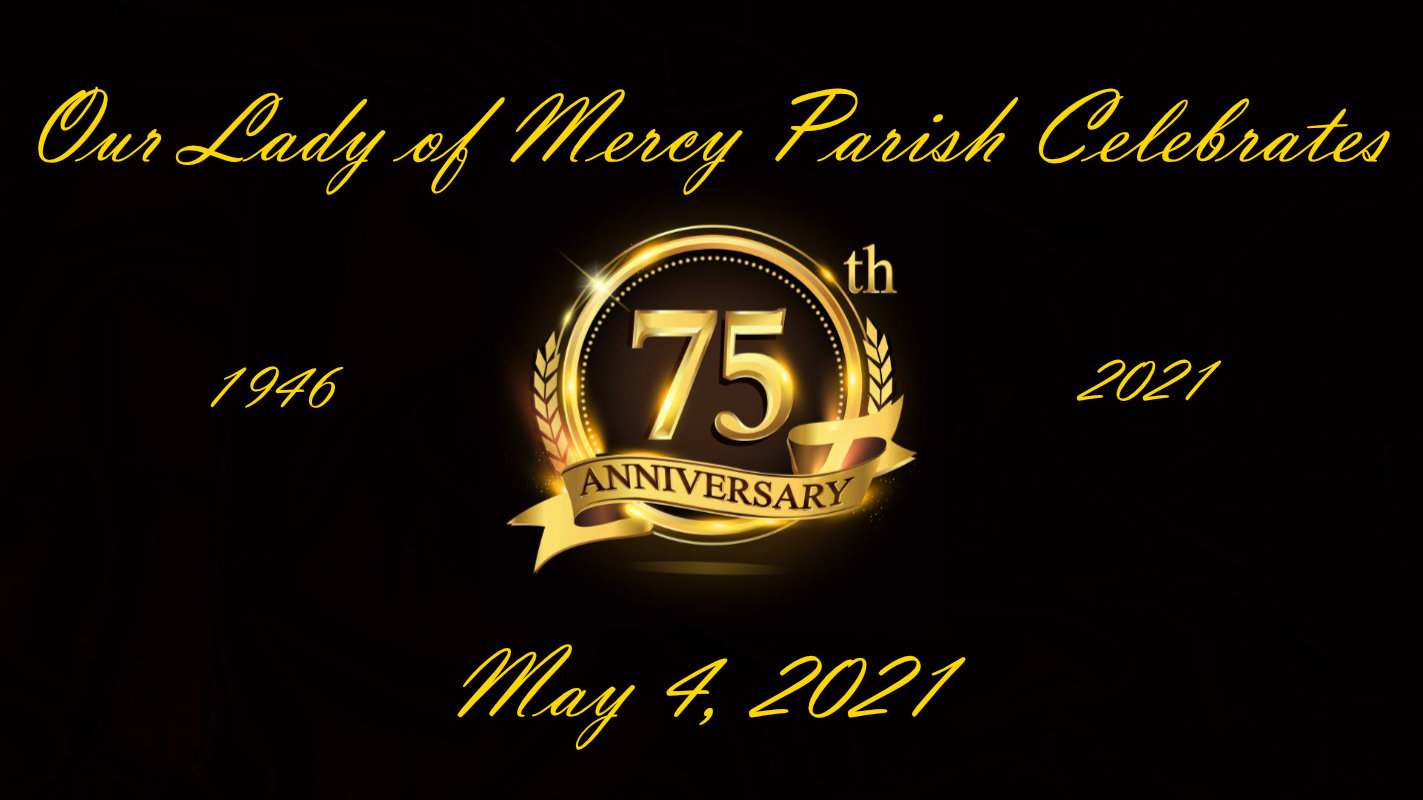 May 4, 1946 - May 4, 2021
---
VBS is coming back to Our Lady of Mercy this summer! Mark your calendars for July 26-30 and join us at Treasure Island. Registration forms are on the table in the Gathering Space or can be downloaded from the webpage. Please register your child by July 12. We are looking for adult volunteers to help us with this week of fun and faith. If you want to get involved, you can use the registration form to sign up or call Irene at 814-898-6132. Our next planning meeting will be at 5:30 on June 15. Registration forms can be dropped off at the parish office.
View / Download Registration
---
Our Lady of Mercy Roman Catholic Church, Harborcreek, PA, is seeking a Pastoral Musician. A welcoming, engaged community of 600 families, we are committed to spiritual growth, and sharing a vibrant faith.
The part-time Director of Music Ministries is actively engaged in the worship life of the parish and leads a music ministry program that includes a mix of cantors, singers, and instrumentalists to support the song of the assembly at weekend and special liturgies. Duties include, but are not limited to, accompanying liturgies on a Roland Digital Mini Grand Piano, selection of music; rehearsing and directing the choir; planning special liturgies in collaboration with the staff.
Download / Pastoral Musician Details
Download / To Apply
---
What could be better than a summer evening with friends enjoying a cold drink and some talk about God? All women of the parish are invited to join us June 14, 21, 28, July 12 & 19 at 7:00 at the home of Irene Lucas 1019 Bartlett Rd.
We will be outside as long as the weather permits. We will be discussing "Between Heaven and Mirth" by Fr. James Martin, S.J. (2 chapters each week). After a year of so much loss, stress and fear, it is time to reclaim the importance of joy and laughter in the spiritual life.
View / Download Flyer
---
There may not be any religious education classes during the summer months, but that does not mean that we are on vacation from our faith. The summer months are spent in the church season of Ordinary Time. This is the season when we walk alongside Jesus to learn how to become a better disciple. Here is a simple challenge to help each of us grow in our faith during the summer.
All youth in the parish can play. How to play instructions and details see links below.
Download / Challenge Instructions
Download / Game Board
---
Join us for a 20 minute reflection from the book Jesus Today. Come in person to the parish parlor or join us on zoom. Contact Donna Clark with questions.
View / Download Information
---
Scholarship applications.
This initiative began shortly after the formation of the council, where a portion of the golf raffle proceeds are earmarked for college-bound high school seniors who, along with their parents are members of the parish. With some uncertainty, we move forward, thanking you in advance for supporting fund-raising to offset the loss of golf raffle revenue. Please see the OLM website or contact the church office. Along with an application, a brief essay is required and a certified, most-recently available transcript from the applicant's school. Application deadline is Friday, June 4th.
View / Download KoC Scholarship application
---
Please print out the attached CSA pledge sheet and return the filled out form to Our Lady of Mercy Church by March 10, 2021
· · Mail to: Our Lady of Mercy, 837 Bartlett Rd, Harborcreek PA 16421
· · As an attachment to an Email: info@ourladyofmercychurch.org
· · In the collection basket when you attend Mass
· · Or drop it off at the parish office.
Thank you for your generosity in caring for our brothers and sisters in Christ who are in need and for supporting Our Lady of Mercy Parish Community maintenance projects.
View / Download CSA Form 2021
---
---
---
---
---
---
---